We are Zuni Outfitters
Specializing in custom and stock cycling, fishing, and running apparel for teams, events, and individuals. We're delivering quality service to the professionals and enthusiasts all around the world.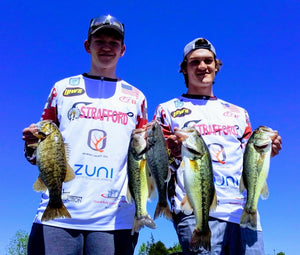 From Sponsorships to Pro Team
At Zuni Outfitters, we treat our customers like family. Whether the team size is big or small, we deliver professional, quality customer service. We offer sponsorships and have our very own Pro Staff Fishing Team.
Pro Customers. Pro Service.
I loved being able to work with someone local when I was wanting to design a Springfield, MO jersey. The Zuni Outfitters Team was so great to work with and I was so happy with the final product. I can't wait to work with them again in the future. 
- Danny Perches